300 Years of Fossil Fuels in 300 Seconds
300 Years of Fossil Fuels in 300 Seconds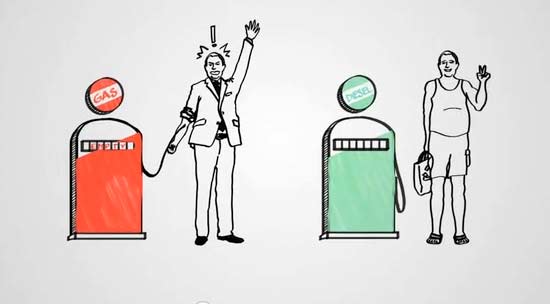 The Post Carbon Institute (PCI) condenses the story of our dependence on the remnants of ancient sunlight to five minutes in "300 Years of Fossil Fuels in 300 Seconds."
"Now that we're reaching the end of cheap and abundant oil and coal supplies," says PCI, "we're in for an exciting ride. While there's a real risk that we'll fall off a cliff, there's still time to control our transition to a post-carbon future." "300 Years" is a lively and engaging recapitulation of how we got to where this roller coaster ride has taken us, and why remaining on it is no longer an option.
The video, written and narrated by Post Carbon Fellow Richard Heinberg and designed by San Francisco's Monstro Design, won Best Video in the Small Nonprofit category in the recent YouTube/See3 DoGooder Nonprofit Video Awards. PCI received one of four top prizes in that competition, in which thousands of organizations participated.