Avatar: Does It Belong in Your Classroom?
Avatar: Does It Belong in Your Classroom?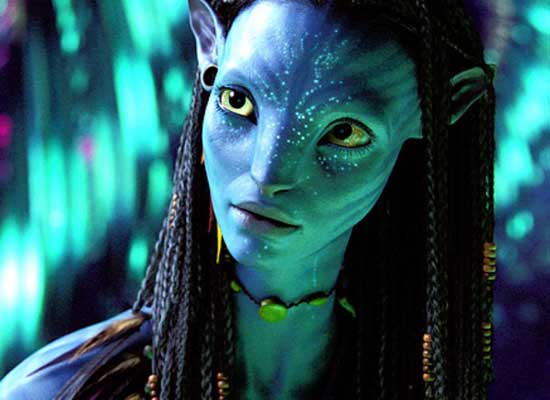 Photo: Courtesy 20th Century Fox
(For any readers who have not yet seen the movie "Avatar", please know that major events in the plot are revealed below.)

I had not seen a 3D movie since I was a kid. But because 3D has become such an influential part of American popular culture, I made up my mind to see the next big thing that came along. That next big thing turned out to be Avatar.
As I waited in line, a group was just getting out of the theater and I tried to gauge by their reaction how much I might enjoy — or not enjoy — the next couple of hours.
Some of the exiting crowd was clearly overjoyed, energized, and wowed. But one teenager, about 15 years old, threw back his head and hooted to the skies, "Two words: lame cartoon!"
If you've seen the movie and had time to reflect on it, what do you think?
I've encountered intelligent, thoughtful people who feel that Avatar contains some of the most compelling ecological messages ever delivered to a mass audience, and others — equally intelligent and thoughtful — who cringe at what they perceive as cheap DayGlo colors overlayed on a cheesy New Age story line.
And then there's Essence Magazine's question, "Does Sci-Fi Blockbuster 'Avatar' Have a Racist Subtext?" The Essence piece (which addresses themes similar to those tackled by David Brooks at The New York Times and by hundreds of blogs) posits that the film is an all-too-familiar tale of racial superiority, being the story of a white man who infiltrates a delightfully under-clothed indigenous culture, learns their ways, and manipulates circumstances to become their leader. As my next-door neighbor, who happens to be African-American put it, "If the Na'vi were brown instead of blue, that movie would have been boycotted all over America."
Would it have been? Should it have been? What do you think?
During the climactic battle scenes in Avatar, a sacred tree is destroyed that stands at the spiritual center of the Na'vi world. I watched the movie on the biggest screen in my county, in a town called Corte Madera. The irony was not lost on me. Corte madera, in Spanish, means "cut wood." The exact spot where I watched Avatar is named for the destruction of its old-growth forests, which were extensively logged, beginning in the 19th century. And throughout California, where I live, indigenous people were forced, often at knifepoint or gunpoint, to destroy their own sacred trees for firewood, including their sacred food trees, the oaks.
So as an educator, which story is the right one to share with your students? The 3D story about the destruction of a sacred tree on a "cartoon" planet, or the historical facts about real destruction in our own country? Or are these two stories conveniently linked? If students first watch and feel the conflict as presented in a popular culture vehicle like Avatar, are they then more open to learning and reflecting on the historical lessons from which the film's storyline was roughly drawn?
Do you, or how do you, bring popular culture into your classroom? Does the film support truly sensitive ecological understanding of the natural world or does it flaunt misconceptions that subvert it? Is it racist? Is it wonderfully innocent? Is it important? Is it just for fun? Most importantly, what do your students think? Please let us know, below.