Passing Down Ecoliteracy to the Next Generation
Passing Down Ecoliteracy to the Next Generation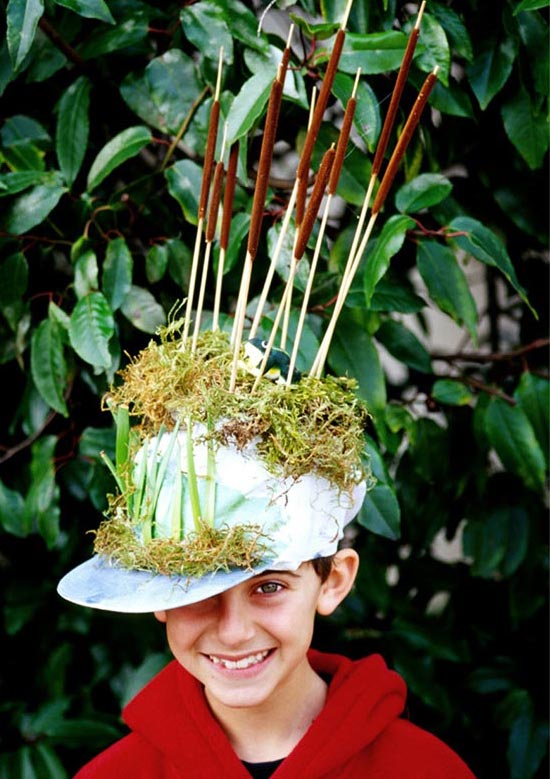 (Photo Center for Ecoliteracy)
(This blog was written for Etsy.com, the website that celebrates all things handmade, and appears on their site to honor Earth Day 2010.)
My name is Karen Brown and I'm lucky. I have the opportunity to combine a creative career with work in sustainability education. I'm the creative director for the Center for Ecoliteracy, an organization that has supported and advanced education for sustainable living for nearly 20 years.
At the Center, our work stems from our conviction that the best hope for learning to live sustainably lies in schooling that engages students with the natural world. We believe that when students understand how nature sustains life, they learn how to nurture healthy communities — communities with a sense of connection to people and the living world that supports them.
Our Smart by Nature initiative encourages hands-on, project-based, experiential learning that engages students' heads, hearts, hands, and spirits. So for Earth Day and Etsy, I'm delighted to share handmade projects from four ecologically minded schools — the work of future designers, architects, inventors, farmers, and artists of all kinds, engaged in discovering ways to live more harmoniously with nature.
In Belfast, Maine, the Troy Howard Middle School Garden Project integrates academic learning with organic gardening practices. In addition to managing the garden, students run their own green businesses. For example, the Troy Howard Seed Division grows, gathers, and sells heirloom seeds in packets the students print themselves from their own linoleum block designs: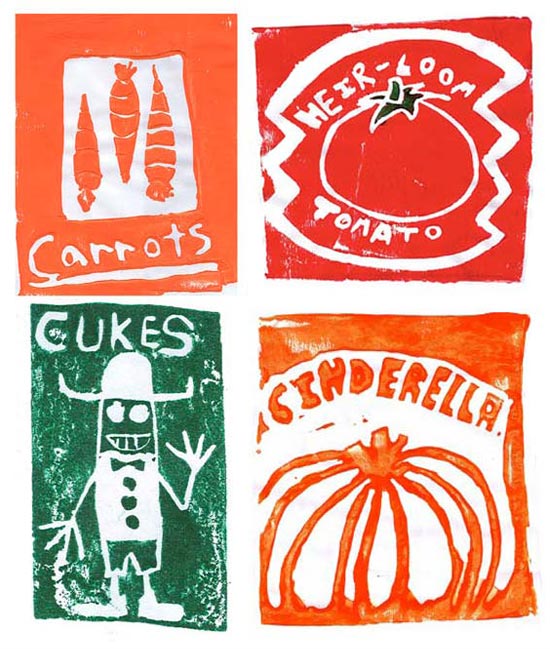 (Photos courtesy Troy Howard Middle School)
For a fun educational activity you can do at home with seeds, download our "Make a Mini Greenhouse out of a Recycled CD Case" instructions. In about 10 days your radish seeds will become well-developed seedlings: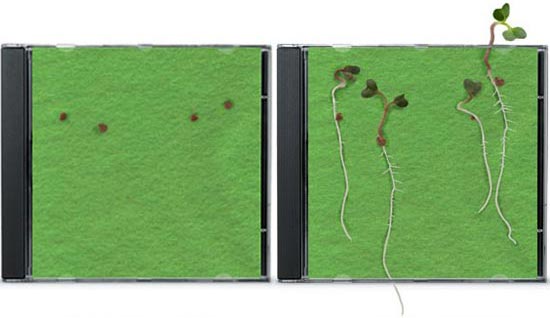 (Photo Center for Ecoliteracy)
To see radish plants growing from seed, watch our time-lapse video (38 seconds).
Founded during the Depression in 1932, Midland School in Los Olivos, California, supports students in distinguishing "needs" from "wants." Midland started as an experiment to build character in lean economic times. "What we discovered is that what's good for individual character is also good for the community," says Midland's director of environmental programs, Lise Goddard. This ethic is integrated into Midland's curriculum and daily campus life. For example, a student science assignment on native insects included model-building. True to Midland's philosophy of "needs vs. wants," visual art teacher Ashleigh Rosa asked students to use only found materials (like acorns, feathers, twigs, and catkins) to create accurate representations of their chosen invertebrate. Here are some superlatively creepy-beautiful models, representing a native tarantula, housefly, and dragonfly, by Midland students Miles Dakin, Charlie Lehman, and Leah Kaplan: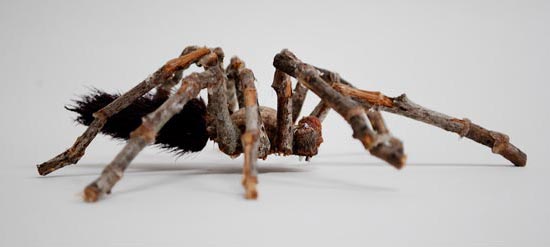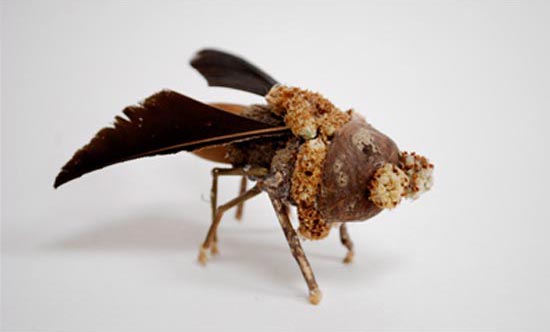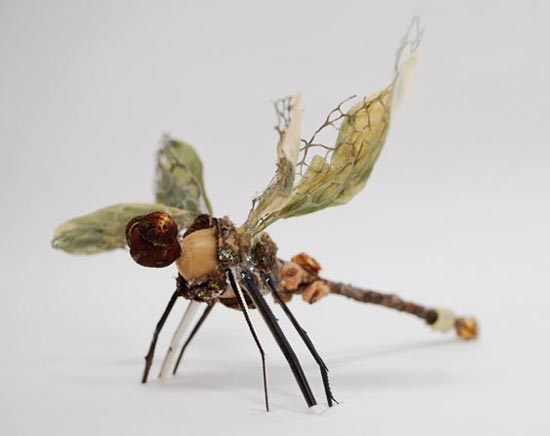 (Photos courtesy Ashleigh Rosa, Midland School)
At home, you can generate a thoughtful discussion about needs, wants, and values by downloading the Center's "What Do You Need?, What Do You Want?" activity, which includes 32 color cards and instructions: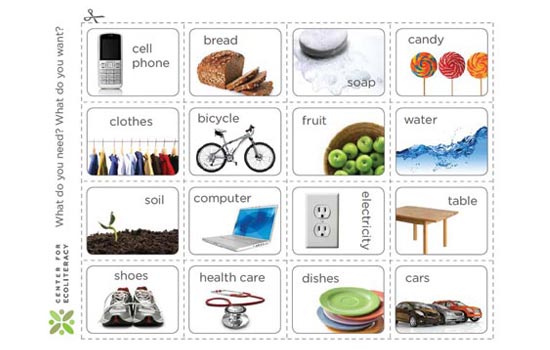 (Photo Center for Ecoliteracy)
At Head-Royce School in Oakland, California, teacher Nina Nathan helped students investigate which art supplies were toxic and which were environmentally preferable. In a related art project, students collected paper from recycling bins around campus and used it to produce handcrafted paper for a beautiful paper "quilt." Says Nathan: "Students learned that you can take pieces that would otherwise be considered junk and make something beautiful out of them - something that makes people happy and lifts their spirits."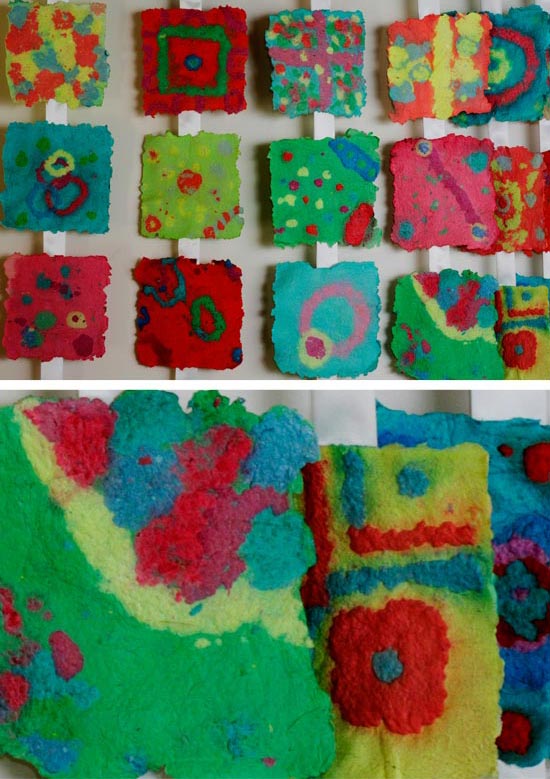 (Photo Center for Ecoliteracy)
We want to acknowledge one of the most gifted educators we have known, the late Dee Uyeda from Park School in Mill Valley, California. "Dee used the arts to integrate emotional, social, and ecological intelligence in her classroom, in the garden, and in the nearby watershed," says Center for Ecoliteracy executive director Zenobia Barlow. One of Dee's signature activities was the creation of "habitat hats." Students collected local natural materials and combined them with their own artwork, origami, and one-of-a-kind construction techniques to craft wearable expressions of their connection to the natural world: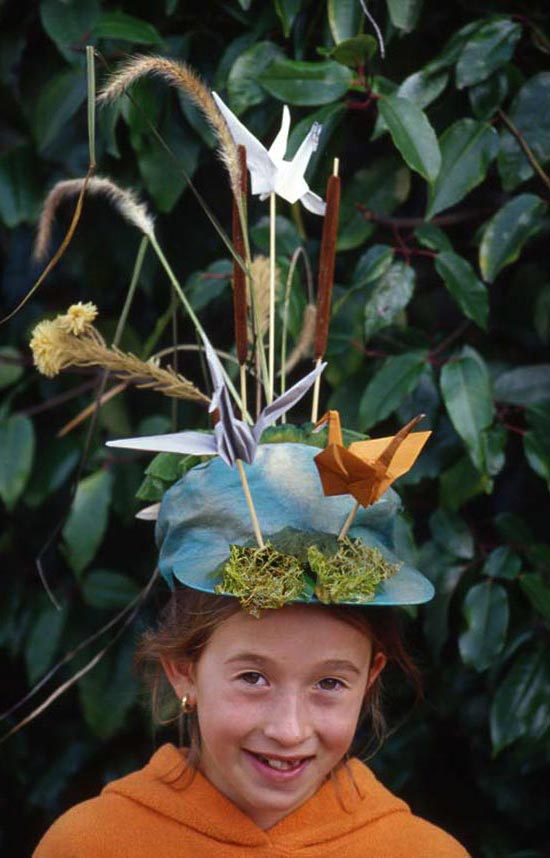 (Photo Center for Ecoliteracy)
Etsy asked for a few tips to support your child's learning about sustainable living. Here are some ideas:
Spend time with your child outdoors. Many children today spend about 98 percent of their time inside. It's difficult to care deeply about a planet you never see. Outdoor activities have the added benefits of fresh air and healthy exercise.
Take a look at your consumption as a family. Etsy is a great place to see examples of how to reuse, recycle, upcycle, and make do with less. Discuss with your child how intangibles like love, respect, and contributing to a community provide deeper meaning than new "stuff," are more fulfilling personally, and are better for the planet.
Get involved in your child's schooling. Do you know whether your child's school has a garden, a recycling program, or a healthy school lunch made with fresh, local ingredients? Spend some time to find out, and see whether you might like to take a role in the school's "green" activities.