USDA MyPlate Graphic Supports Rethinking School Lunch Suggested Portions
USDA MyPlate Graphic Supports Rethinking School Lunch Suggested Portions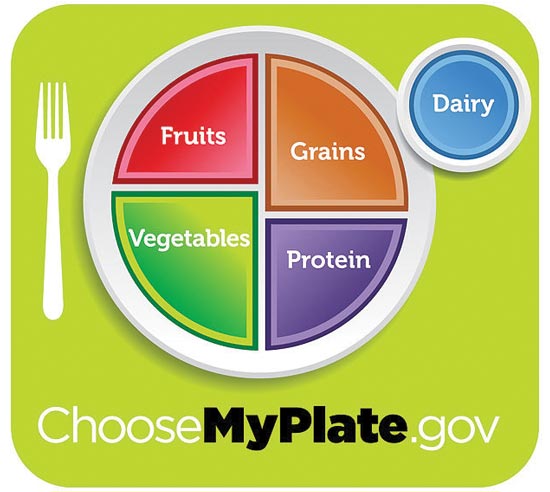 The USDA has just unveiled its MyPlate graphic – the new visual standard to replace the two-decades-old food pyramid.
It's a major improvement. As I told a San Francisco Chronicle reporter, we polled sixth-graders about the old symbol, and discovered that they had trouble understanding it. They thought fat and sugar must be the good things because they were at the top of the pyramid. It was counterintuitive. The plate is simple and straightforward. You can hold it in your mind as you decide the proportions of food to put on your plate.
It's strikingly similar, in fact, to the plate that we show on the cover of the Center for Ecoliteracy's Rethinking School Lunch Guide: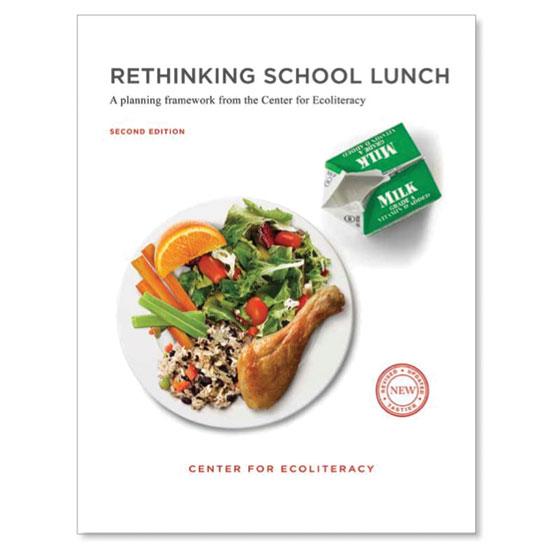 Ronna Bach, Special Nutrition Programs director for the USDA's Food and Nutrition Service Western Region office, told us that the Center's signature plate, which we designed over a year ago, shares a remarkable resemblance to the MyPlate concept.
The Rethinking School Lunch plate represents what the Center has learned about healthy eating in its two decades of working with schools and food systems. About half the plate contains fresh fruits and vegetables, the other half whole grains and protein. A carton of milk rounds out the meal. These portions are identical to the USDA recommendations and the MyPlate concept.
As welcome as the MyPlate symbol is, we need to work now to ensure the school lunches begin to resemble the distribution in the symbol. As I said to the reporter, I wish that the $2 million the government spent on creating the new graphic had gone to providing more fruits and vegetables for school lunches. Right now, there isn't enough federal funding to fill half a plate with fruits and vegetables.